Our causes
Our Every day Motto
Making a difference is our motto, and now we can all help!
For each product purchased, 10% are donated to a non-profit organization of your choice,
helping Fur Friends find their Furever home!
Our Story
Pet Alliance Of Greater Orlando
Orlando, FL, USA
Saving lives since 1937...
Pet Alliance of Greater Orlando was founded in 1937 as the Orlando Humane Society. Since then, the organization has worked hard to provide positive and safe outcomes for pets.

Today the Pet Alliance has a dedicated focus on the welfare and well-being of dogs and cats in Orange, Seminole and Osceola Counties. As the "go to" experts in Greater Orlando, we do good things for dogs and cats and the people who love them. Our goal is to provide compassionate and knowledgeable services for pets and to be leaders in innovative animal care and veterinary medicine.

Preventing relinquishment of animals to shelters and caring for homeless dogs and cats is not a job we can accomplish alone; it requires the community as allies and a new level of involvement. We believe that happy, healthy pets and their families create more caring communities. We are asking the community to be part of the solution to solving the problem of dog and cat homelessness.
Cat Adoption Team
Sherwood, OR, USA
Love, Laughter & Companionship Await You
"With over 20 years of experience and more than 50,000 adoptions, we know cats! While in our care, cats and kittens have access to enrichment activities, behavior modification, medical care, and a variety of housing options to meet their individual needs.

Our doors opened on May 1, 1998, and since that time we've remained dedicated to saving the lives of homeless felines.

CAT's staff and volunteers work tirelessly to care for and find a home for every cat and kitten we take in. Our shelter meets high standards of care established by national experts, and we are committed to providing a Fear Free environment.

Through our carefully supervised adoption program, more than 3,500 cats and kittens are adopted into loving homes each year."
Good Dog Autism Companions
Fallbrook, CA, USA
Good Dog! Amazing Stories
"Good Dog! was founded by a family with an autistic son who experienced a miraculous transformation after getting a service dog.

We've formed a nationwide team of professionals with a shared love for the human-canine bond and passion to empower those dealing with disabilities.

Good Dog! Service Canines helps children with disabilities and their families live better lives through service dog companionship."

Stray Cat Alliance
Los Angeles, CA, USA

History Makers
"Stray Cat Alliance is a 501(c)(3) non profit organization dedicated to the care and advocacy of cats everywhere.

Mission: Stray Cat Alliance educates and empowers the community to advocate for every cat's right to be safe, healthy and valued. We are building a no kill nation, one stray at a time.

Vision: Stray Cat Alliance envisions a time when all cats are cared for, all kittens and domesticated cats are in loving homes and there is a healthy, but declining sterilized community cat population.

The community cat colonies that do remain are monitored, fed, and treated medically when needed by their caregivers."
Adopt

your Fur-ever friend now at

Adopt-a-pet.com!
Are you ready to be a Pet Parent? rescue a puppy, kitten, dog, Senior Dog, Cat, or just an Animal Shelter near me?

"Pet adoption is quickly becoming the preferred way to find a new dog, puppy, cat or kitten. Best of all, there are so many benefits when you adopt a dog or adopt a cat over buying. "

Adopt your fur-ever dog or cat rescue friend now at adoptapet.com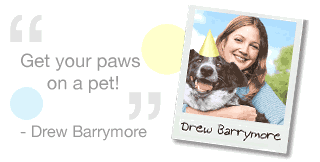 24/7 virtual veterinary

care at


WagWalking.com!

Is my Dog sick? What's wrong with my Cat? Is there any Symptom checker for dogs?

"Wag! Health connects you to expert advice for a range of symptoms and conditions right from your smartphone. Chat wherever you are, same day."

Check your Dog and Cat health Symptoms through the wag app!

Petfinder

ensures that no

adoptable pet

lacks of a good home.



Pawsitive animal rescue Vibes can be found at Petfinder, where woofs and purrs fill our hearts with love and joy.

"We're here to help you every step of the way from "just looking" at over 250,000 adoptable pets, to bringing your pet home, to living a long and happy life with your new family member."

Check out adoptable pets or Shelters near you at Petfinder.com